supercar driving thrills
Check out these popular supercar driving thrills. These are the hottest rides at the moment. You won't be dissapointed if you choose any of these experiences.
Subaru Supercar Driving Experience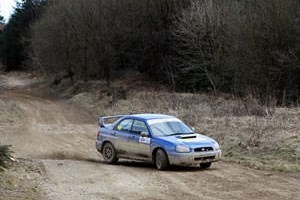 You'll have the chance to command a turbo-charged Subaru Impreza WRX STi with this unforgettable driving experience. This incredible rally car is fast, furious and very tough. Over three exhilarating sessions you
| Retailer | Price | |
| --- | --- | --- |
| | £199.00 | |
Five Supercar Driving Thrill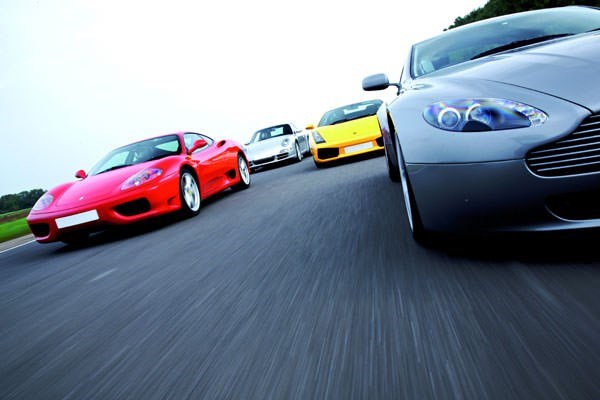 The accelerator at your feet, the wheel at your fingertips and the tarmac beneath you - there really is nothing like driving a powerful, high-performance supercar. With this amazing experience you can take control of five of the world
| Retailer | Price | |
| --- | --- | --- |
| | £299.00 | |
Three Hour On Road Tesla Supercar Experience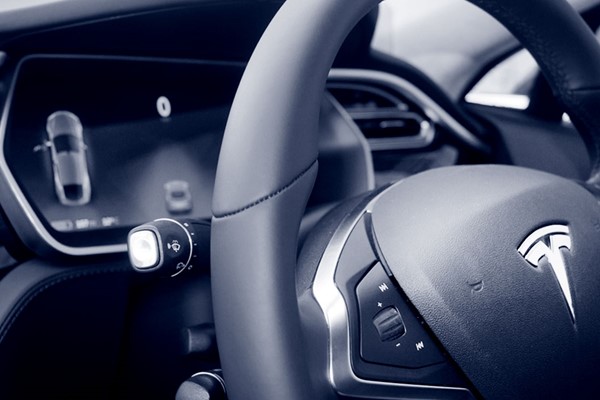 Heart-thumping acceleration, blistering pace and a luxurious interior; it could only be the sleek, powerful and completely eco-friendly Tesla. This incredible electric car has come to embody the future of automotive engineering, blending ground-breaking new technology with devastating performance to match any petrol or diesel supercar. Get yourself behind the wheel for an indulgent three hour drive that will give you ample opportunity to exploit the pulsating 373bhp engine and experience the 1G of acceleration that slams you from 0-60mph in little over four seconds. Replete with an awesome array of industry-leading technology, the centre-piece is the Silicon Valley-inspired 17 inch touchscreen that will give you complete control over almost all of the car
| Retailer | Price | |
| --- | --- | --- |
| | £145.00 | |
Kids Supercar Driving Day
This superb driving experience allows youngsters (4'10" and taller) to actually drive a Supercar without having a driving licence! You don't have to be old enough to drive on the road to know how extremely cool Supercars are, and with this tailor-made experience, you can actually drive an amazing Supercar in a controlled environment, with no licence needed. The Junior Supercar Driving Experience allows non-licence holders a rare opportunity actually drive a Ferrari 360, Porsche 997 Turbo, Aston Martin, Lamborghini Gallardo, or Audi R8. With dual controls in the Supercars, and a top instructor sitting in the passenger seat, this is a very safe but seriously thrilling driving day for budding petrol heads everywhere!The junior Supercar experience includes 10-15 glorious minutes of Supercar driving around one of 4 specially created tracks at 4 accessible locations; either Elvington (in York), Longcross (in Surrey, easily reachable from London), Bruntingthorpe Proving Ground (Lutterworth) or Blyton Park (Gainsborough).
| Retailer | Price | |
| --- | --- | --- |
| | £69.00 | |
Supercar Driving Experience In Audi R8
Experience the thrill of driving one of the best supercars in the world with this awesome Audi R8 driving experience. The Audi R8 is a supercar triumph, delivering in every way a modern Supercar should: effortlessly combining 21st century looks with supreme acceleration and handling that place it at the very top of its class, the car also boasts a high-revving engine, ASF construction and quattro 4-wheel-drive. During this awesome driving experience, you get the chance to drive an Audi R8 on one of the racks throughout the UK and experience the amazing performance of this modern classic whilst receiving instruction from a qualified instructor. What are you waiting for? If you have a passion for supercars, experience the jaw-dropping performance and unique styling of the incredible Audi R8.
| Retailer | Price | |
| --- | --- | --- |
| | £99.00 | |
Rally & Supercar Experience
Especially for supercar fans who also appreciate a superb handling legend, the Rally versus Supercar package allows the lucky recipient to experience both. With a choice of some of the finest supercars available including: Ferrari 360, Lamborghini Gallardo, Aston Martin V8 Vantage, Ariel Atom and the Audi R8! All of these iconic legends are fantastic fun. On arrival, you will be welcomed by the registration team followed by your demonstration lap (not in your supercar). You will then get to drive your chosen supercar for three or four exciting laps. This is followed by three to four laps at the wheel of a performance rally saloon, typically the Focus RS. Then to top everything off you will be given a high speed passenger ride to show you how the professionals do it. The experience will end with you being rewarded with an individual driving certificate. The programme of events varies at each location.The person driving the car will be required to sign a disclaimer accepting liability in the event of damage to the vehicle. The driver will be given an option to purchase damage waiver cover when booking to minimise their financial exposure should there be an accident. Drivers are under no obligation to purchase this optional waiver. Full details are available at the time of booking.
| Retailer | Price | |
| --- | --- | --- |
| | £199.00 | |
Supercar Drive For Two
This supercar blast experience makes a superb gift. With a choice of the world's greatest cars from the world's finest manufacturers to choose from, this allows the lucky recipient to choose their favourite supercar they wish to drive, and to take a partner with them to join in the fun. With a choice of cars with so much power, style and beauty that they'll take your breath away before you've even got behind the wheel, this is a dream come true for any petrol head.Please note that not all cars are available at all locations, please check on booking. Your experience will begin with a welcome, introduction and safety briefing. Following this you'll both have familiarisation laps with the instructor driving a performance training car. Here you will learn the correct driving lines. Next is the moment you have been waiting for, three or four laps each behind the wheel of an awesome supercar. To commemorate your experience you will be given a driving certificate to remind you of this magnificent day. Please note the cars available depend on the location.You may choose from the following car manufacturers, giving you a chance to shape your day to give you the greatest thrills:- Lamborghini Gallardo- Aston Martin V8 Vantage- Ferrari 360 Modena- Porsche 997 Turbo- Ariel Atom- Jaguar F-Type
| Retailer | Price | |
| --- | --- | --- |
| | £149.00 | |