the london eye experiences
How about a ride in The London Eye?
The London Eye is a giant Ferris wheel on the South Bank of the River Thames in London. It is also known as the Millennium Wheel, its official name was originally the British Airways London Eye.
The entire structure is 135 metres (443 ft) tall and the wheel has a diameter of 120 metres (394 ft). When erected in 1999 it was the world's tallest Ferris wheel. Its height was surpassed by the 160 m (520 ft) Star of Nanchang in 2006, the 165 m (541 ft) Singapore Flyer in 2008, and the 167.6 m (550 ft) High Roller (Las Vegas) in 2014. Supported by an A-frame on one side only, unlike the taller Nanchang and Singapore wheels, the Eye is described by its operators as "the world's tallest cantilevered observation wheel".
Take a trip in the London Eye and you will have an amazing view of the River Thames and the House of Parliament. The wheel does not stop when you board, but it moves very slowly so that everyone has enough time to board the London Eye pods.
The pods contain a wooden seated bench on the middle, so you can sit down if you want to or stand for the whole once trip round. The whole trip round lasts for about 45 minutes.
You can purchase just tickets for the London Eye or accompany the trip with lunch or dinner on a Thames cruise, or just sit back and relax with a sightseeing cruise, the choice is yours.
The London Eye Experiences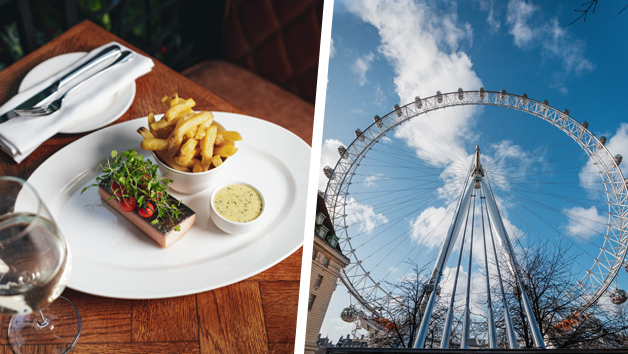 1. Two Course Meal with a Drink at Mr White's and Entry to the London Eye for Two
-
£99.00
-
Buy Now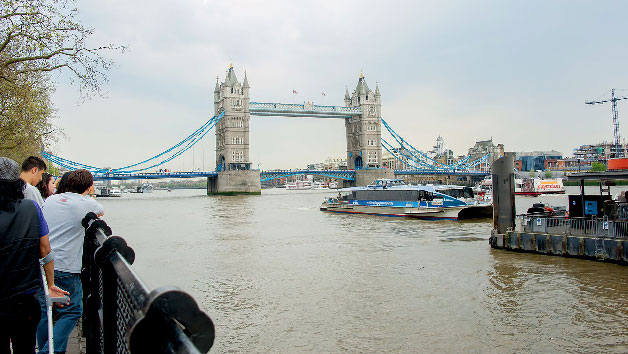 2. Vintage Bus Tour, Thames Cruise and London Eye for Two
-
£109.00
-
Buy Now