gin experiences
Gin Experiences
Gin is everywhere and really popular now with so many different versions of infused gin. We have a range of gin experiences for you, including gin tasting, gin making, gin cocktail making and many more gin experiences, actually around 100 gin experiences!
Gin Offers and Experiences
Ordered by price (lowest to highest).
1. Traditional Gin Bothy Tasting Experience with Cheese Board
-
£25.00
-
Buy Now
2. Discovery Tour with Tastings at 1881 Gin School and Distillery
-
£25.00
-
Buy Now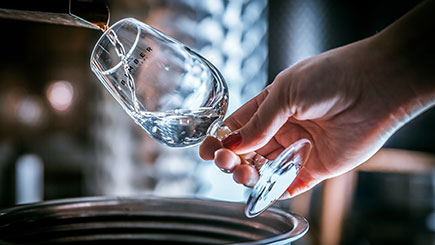 3. Gin and Vodka Tour and Tasting at Bimber Distillery
-
£25.00
-
Buy Now
4. The Bombay Sapphire Distillery Self Discovery Tour with Gin Cocktail for Two
-
£28.00
-
Buy Now
5. Hendrick's Gin Afternoon Tea at Bella Italia for Two
-
£29.00
-
Buy Now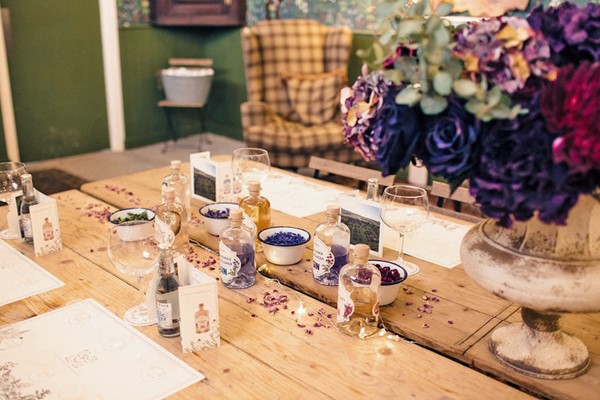 6. Gin Garden and Distillery Tour with Tastings for Two at The Old Curiosity Distillery
-
£29.99
-
Buy Now
7. Magic Gin and Tonic Kit with Personalised Glass
-
£29.99
-
Buy Now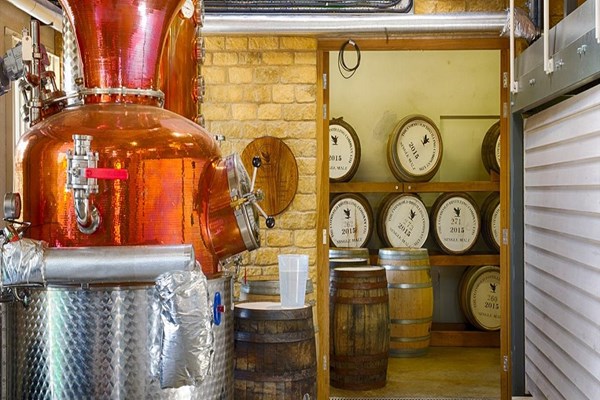 8. Gin and Whisky Tour with Tasting at The Cotswolds Distillery
-
£30.00
-
Buy Now
9. Explore The World of Gin from Home with an Online Tutorial and Tastings Gift Voucher
-
£33.00
-
Buy Now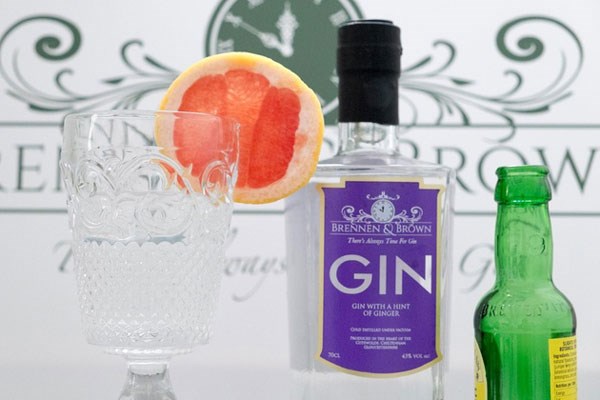 10. Gin Tasting Experience for Two at Brennen and Brown
-
£35.00
-
Buy Now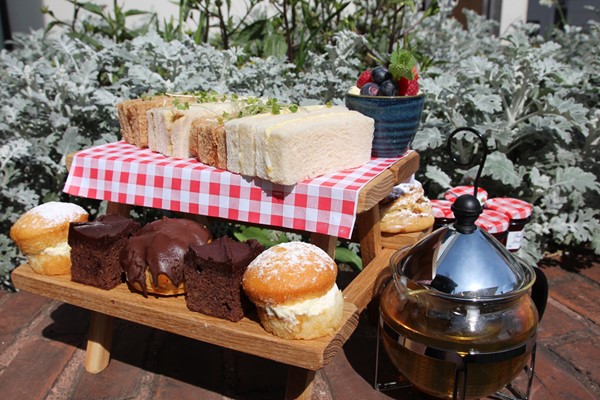 11. Afternoon Tea with a Gin Cocktail for Two at DoubleTree London Hyde Park
-
£35.00
-
Buy Now
12. Home Gin Tasting Kit with Online Tutorial for Two with Shakespeare Distillery Gift Voucher
-
£35.00
-
Buy Now
13. Spirit of Gin Tour and Tasting at East London Liquor Company
-
£35.00
-
Buy Now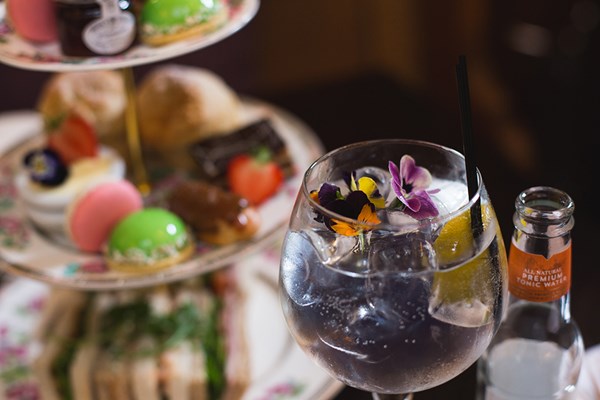 14. Gin Afternoon Tea for Two at The Vicarage Freehouse and Rooms
-
£38.00
-
Buy Now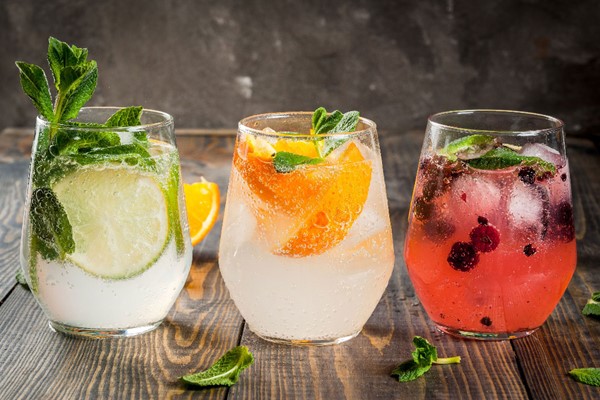 15. Gin Afternoon Tea with a Cooking Demo for Two at The Smart School of Cookery
-
£39.00
-
Buy Now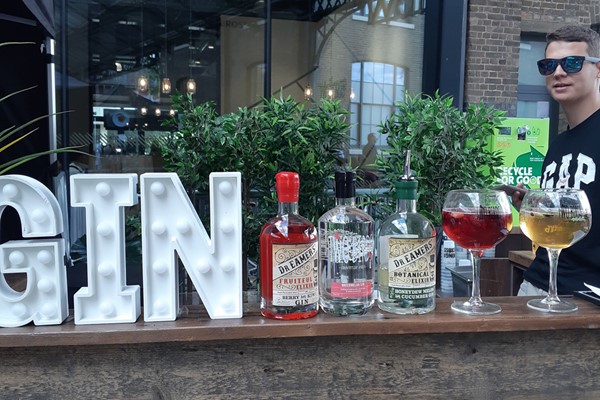 16. Award Winning Micro Distillers Gin Tasting for Two at Artisan Drinks
-
£39.00
-
Buy Now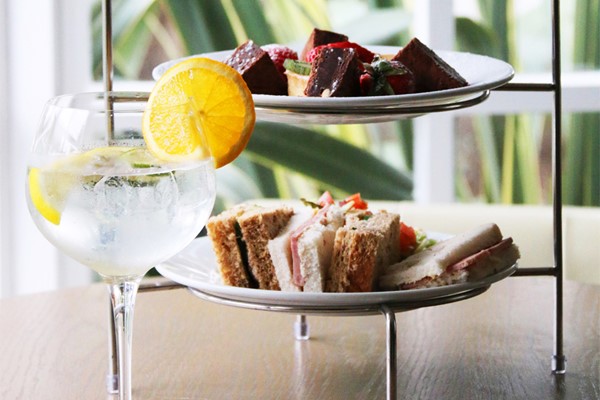 17. Afternoon Tea with Gin and Tonic for Two at The Wild Pheasant Hotel and Spa
-
£39.00
-
Buy Now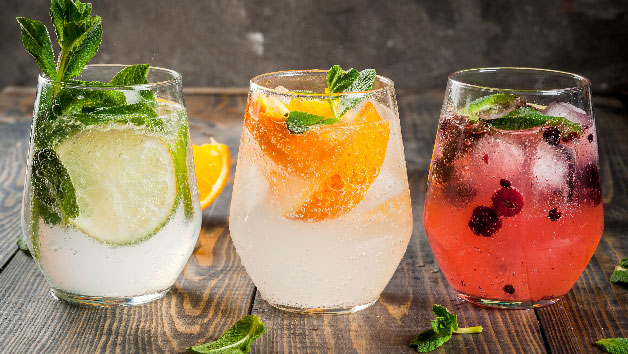 18. Gin Afternoon Tea for Two with a Cooking Demo at The Smart School of Cookery
-
£39.00
-
Buy Now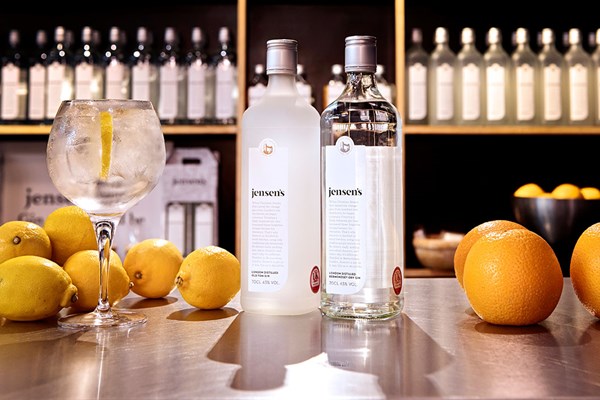 19. Bermondsey Distillery Tour and Gin Tasting for Two
-
£40.00
-
Buy Now

20. Bermondsey Distillery Tour for Two and Gin Tasting
-
£40.00
-
Buy Now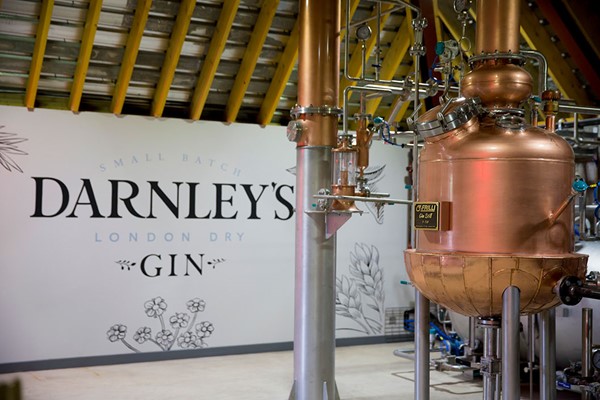 21. Gin Distillery Tour and Lunch at Darnley's Gin Distillery for Two
-
£42.00
-
Buy Now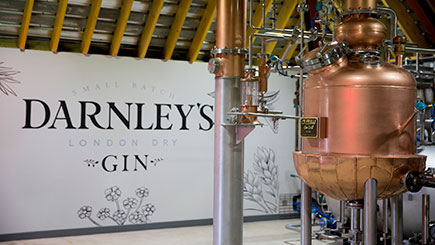 22. Gin Distillery Tour Lunch for Two at Darnley's Gin Distillery
-
£42.00
-
Buy Now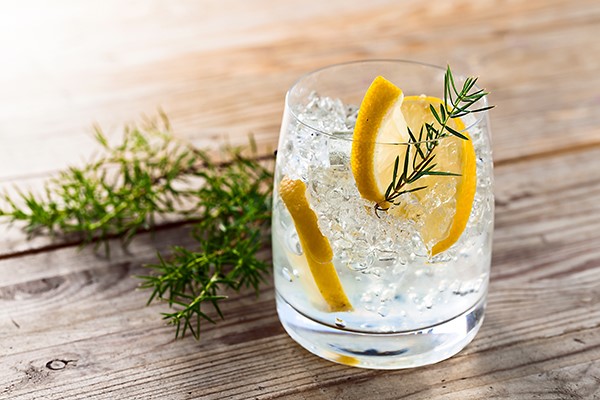 23. Gin Tasting Evening for One
-
£45.00
-
Buy Now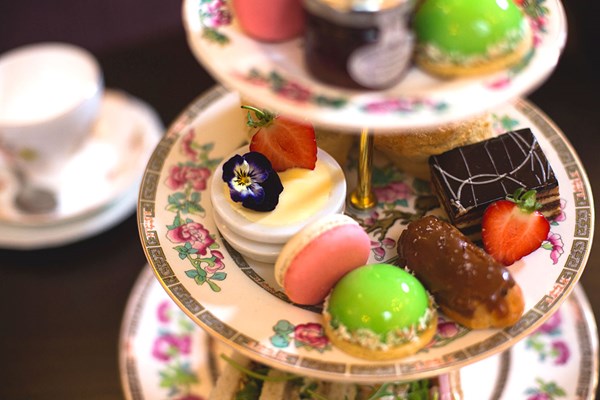 24. Gin Afternoon Tea for Two at The Courthouse Hotel
-
£45.00
-
Buy Now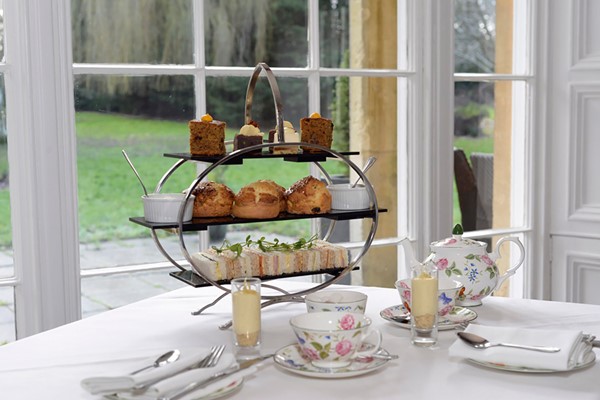 25. Hendricks Gin Afternoon Tea for Two at Chiseldon House
-
£45.00
-
Buy Now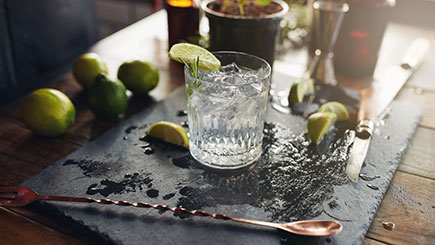 26. Gin Tasting Evening for One, London
-
£45.00
-
Buy Now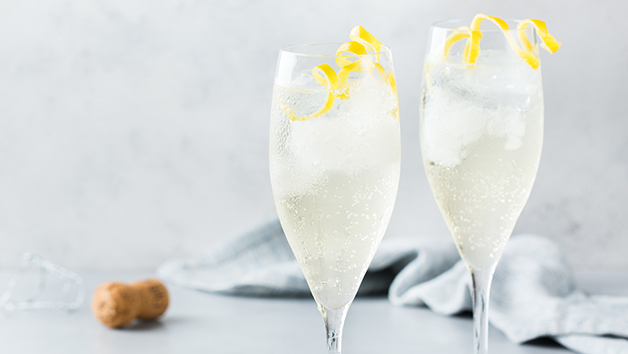 27. Gin Tasting Evening for One, London
-
£45.00
-
Buy Now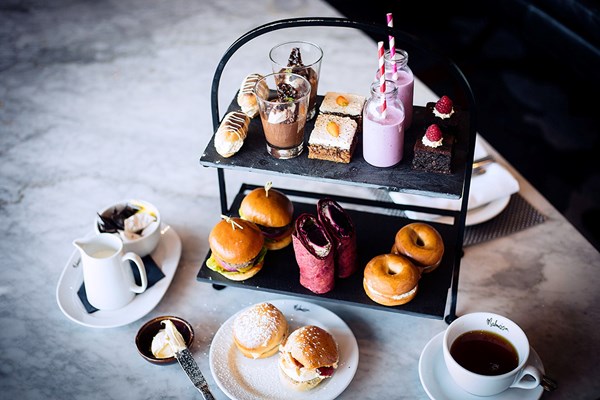 28. Gin Afternoon Tea for Two at a Malmaison
-
£49.00
-
Buy Now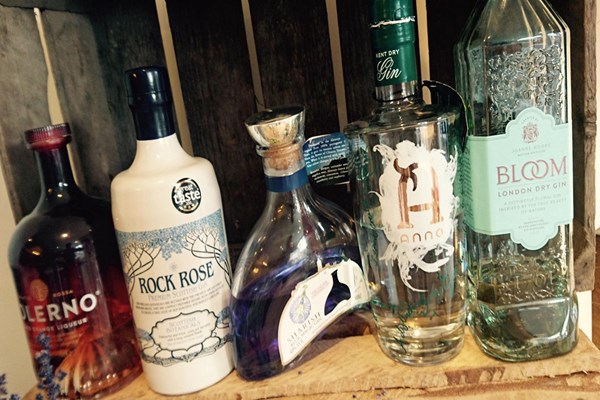 29. Gin Master Class for Two at Liquor and All Sorts
-
£49.00
-
Buy Now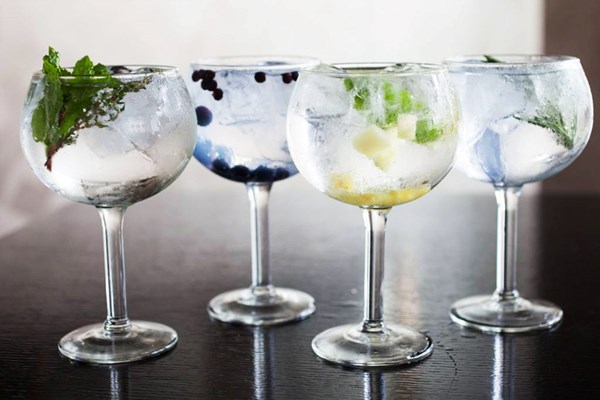 30. Gin Tasting Experience for Two at Jenever Gin Bar
-
£49.00
-
Buy Now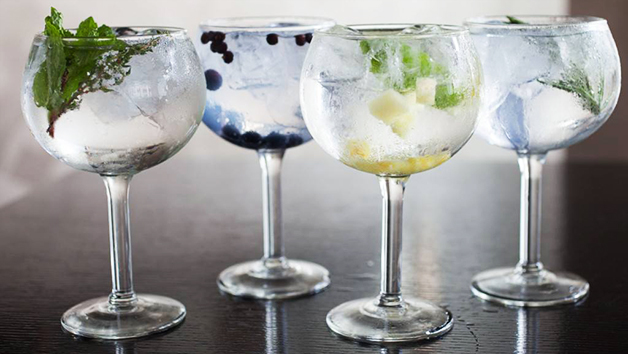 31. Gin Tasting for Two at Jenever Gin Bar
-
£49.00
-
Buy Now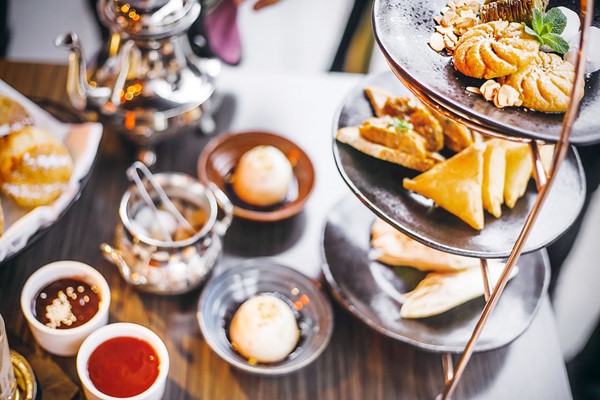 32. Gin and Tonic Middle Eastern Afternoon Tea for Two at Mamounia Lounge Knightsbridge
-
£50.00
-
Buy Now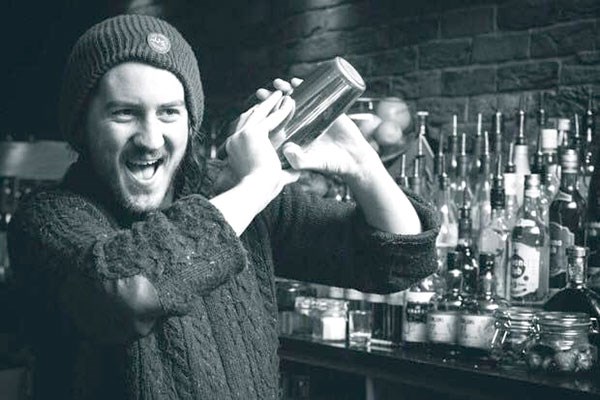 33. Gin Masterclass for Two at The Liquor Store
-
£50.00
-
Buy Now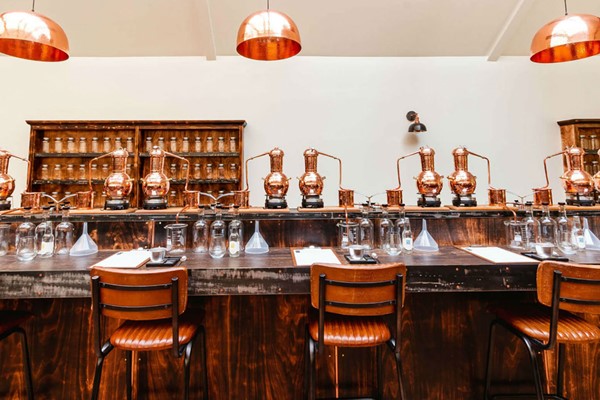 34. Gin Tasting Tour for Two at Peebles Hydro
-
£50.00
-
Buy Now
35. Traditional Gin Bothy Tasting Experience with Cheese Board for Two
-
£50.00
-
Buy Now
36. City of London Gin Distillery Guided Tour and Tastings Gift Voucher for Two
-
£50.00
-
Buy Now

37. Gin and Vodka Tour and Tasting for Two at Bimber Distillery
-
£50.00
-
Buy Now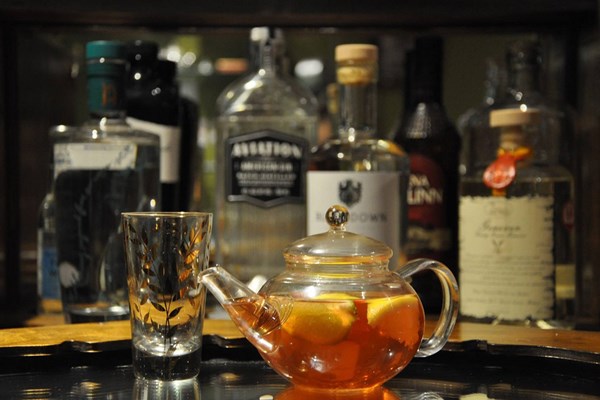 38. Gin Afternoon Tea for Two at Metrodeco
-
£52.00
-
Buy Now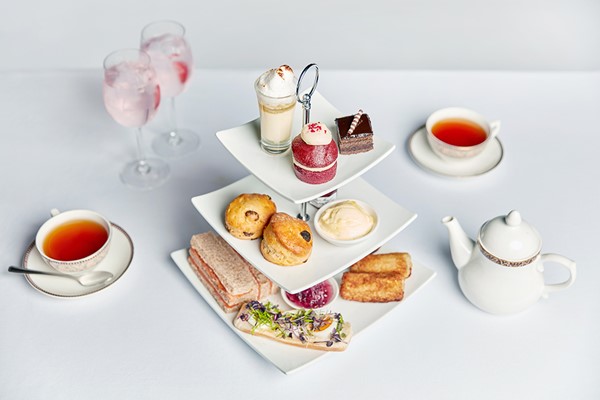 39. Gin Afternoon Tea for Two at St Pierre Marriott Hotel and Country Club
-
£53.00
-
Buy Now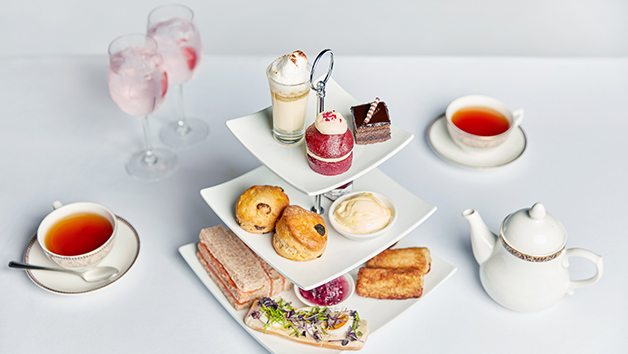 40. Gin Afternoon Tea at St Pierre Marriott Hotel and Country Club
-
£53.00
-
Buy Now
41. Cream Cakes and Cocktails Gift Voucher For Two At Mr Fogg's Gin Parlour, Covent Garden
-
£54.00
-
Buy Now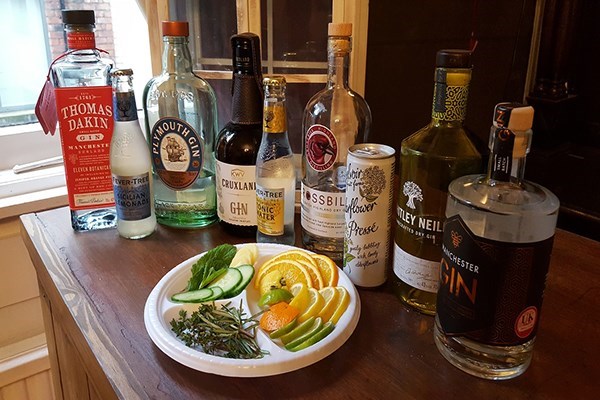 42. Gin Tasting Experience for Two at Northern Wine School
-
£59.00
-
Buy Now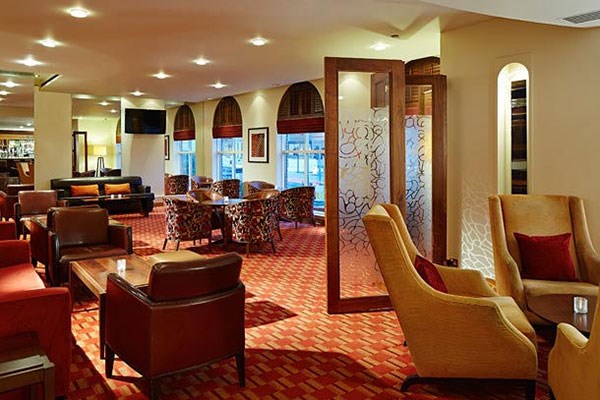 43. Gin and Tonic Afternoon Tea for Two at Bexleyheath Marriott Hotel
-
£59.00
-
Buy Now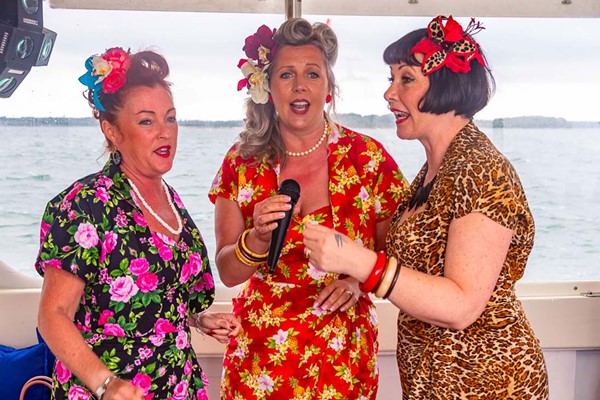 44. Live Postmodern Jukebox Jazz Aboard Dorset Cruises with Gin for Two
-
£59.00
-
Buy Now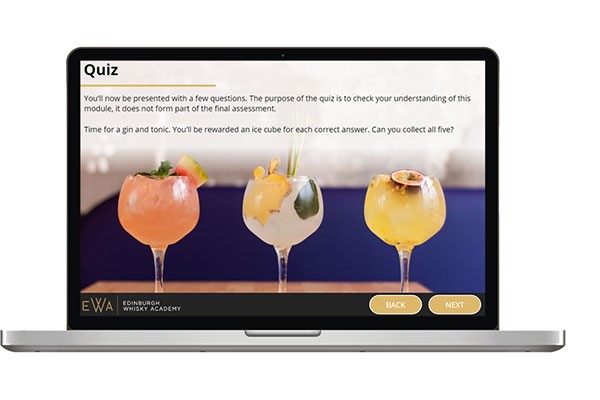 45. Online Gin School for One
-
£63.00
-
Buy Now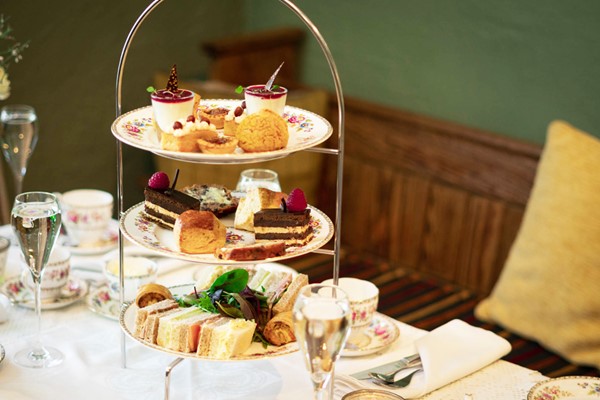 46. Afternoon Tea with Bottomless Fizz or Gin for Two in Coghlans at Barningham
-
£65.00
-
Buy Now
47. Distil Your Own Gin with Drinks at 1881 Gin School and Distillery
-
£65.00
-
Buy Now
48. Emergency Craft Gin Kit and Truffles by Shakespeare Distillery
-
£65.00
-
Buy Now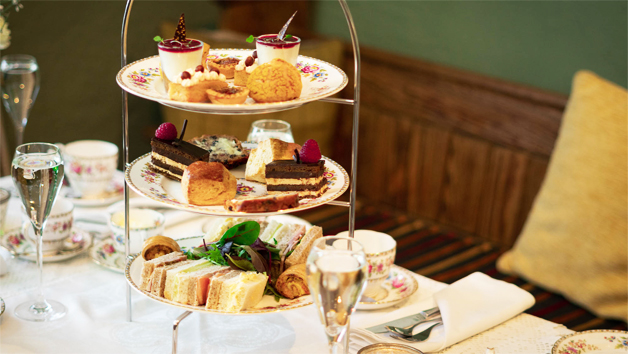 49. Afternoon Tea with Bottomless Gin or Fizz for Two in Coghlans at Barningham
-
£65.00
-
Buy Now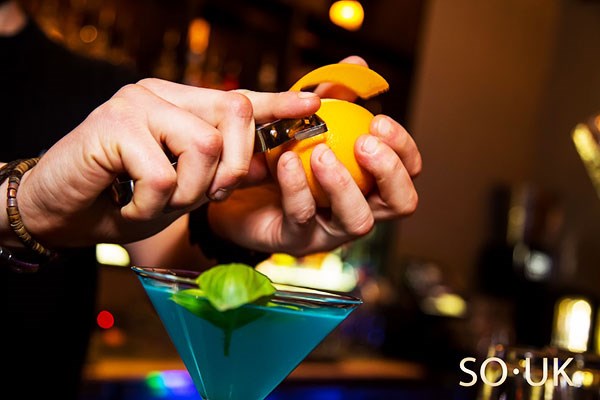 50. Bombay Gin Masterclass with Pizza for Two at @ Bar Clapham
-
£69.00
-
Buy Now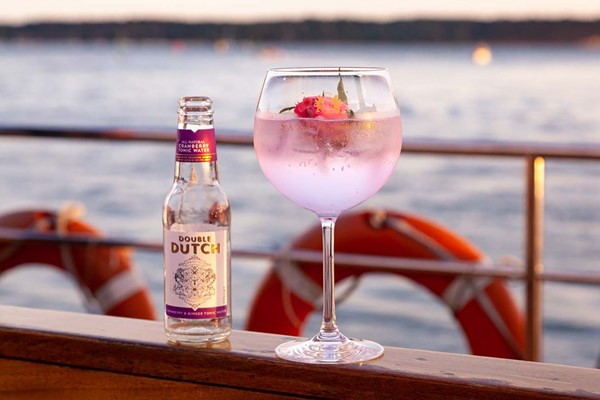 51. Artisan Gin Tasting with Canapes for Two Aboard Dorset Cruises
-
£69.00
-
Buy Now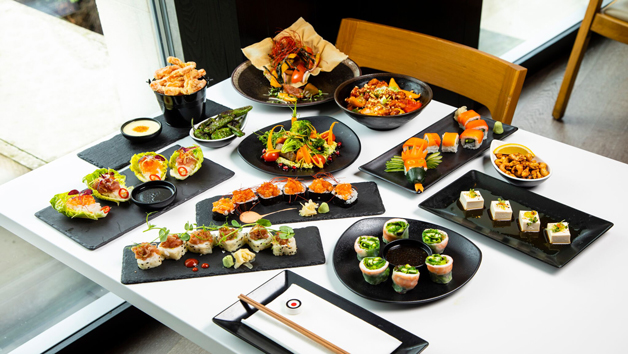 52. Secret Garden Dining with an Eight Dish Sharing Menu and Gin and Tonics for Two
-
£69.00
-
Buy Now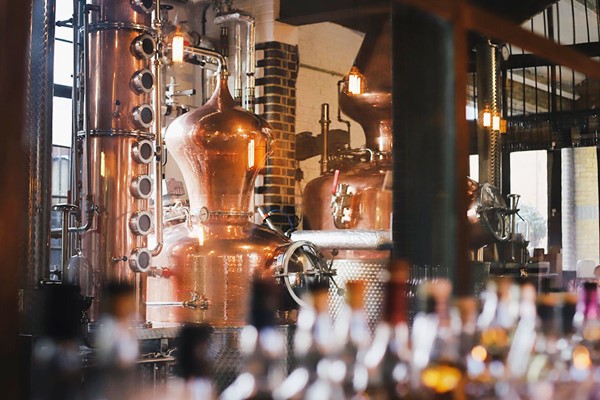 53. Spirit of Gin Tour and Tasting at East London Liquor Company for Two
-
£70.00
-
Buy Now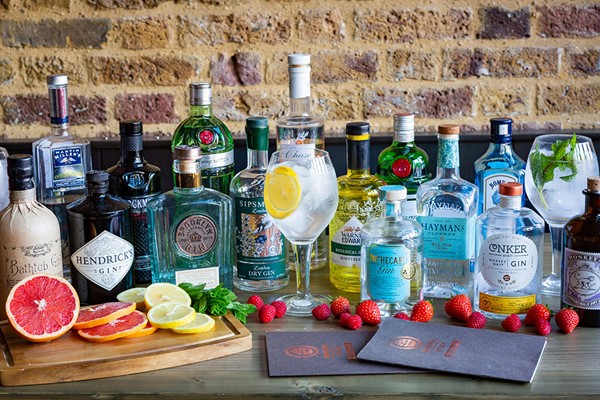 54. Gin Masterclass and a Meal from the Academy Menu for Two at Brewhouse and Kitchen
-
£70.00
-
Buy Now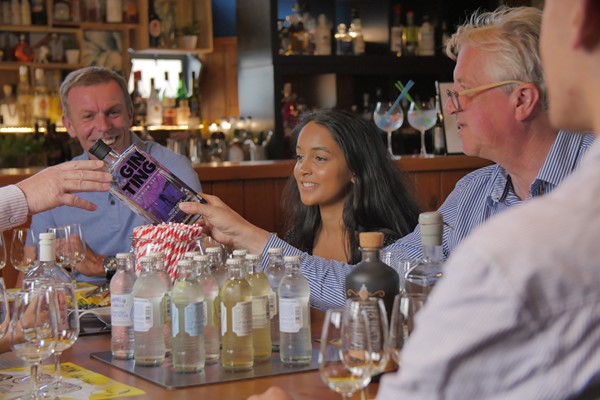 55. Gin Masterclass Session for Two at Gin Jamboree
-
£70.00
-
Buy Now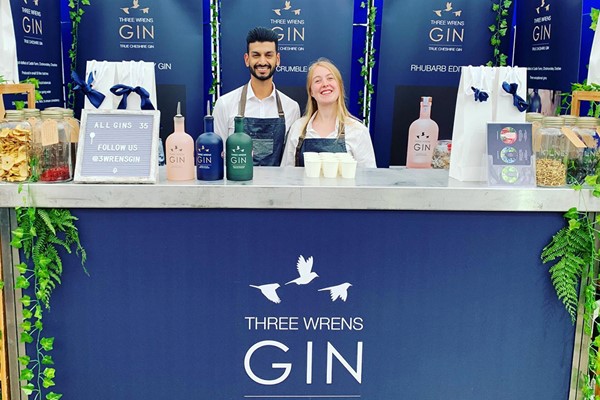 56. Gin Tasting with Distillery Tour for Two at Three Wrens Gin
-
£70.00
-
Buy Now
57. Gin Tasting and Cocktail Masterclass for Two at Three Wrens Craft Distillery
-
£70.00
-
Buy Now
58. Discover the Origins and History of Gin with Tastings for Two at Gin Jamboree Gin School
-
£70.00
-
Buy Now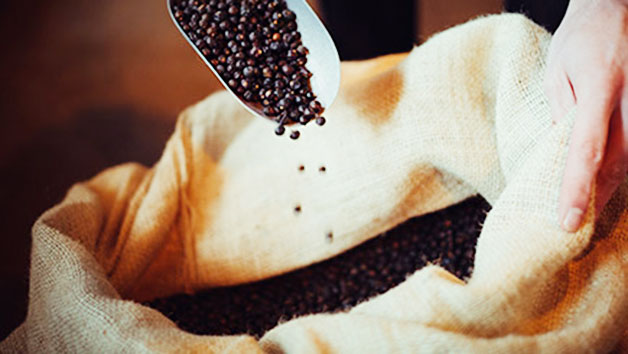 59. Spirit of Gin Tour and Tasting for Two at East London Liquor Company
-
£70.00
-
Buy Now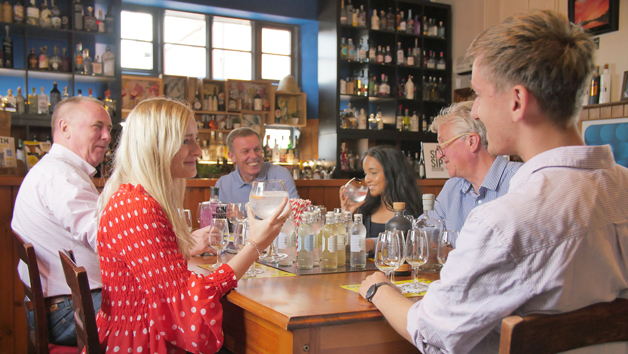 60. Gin Masterclass for Two at Gin Jamboree
-
£70.00
-
Buy Now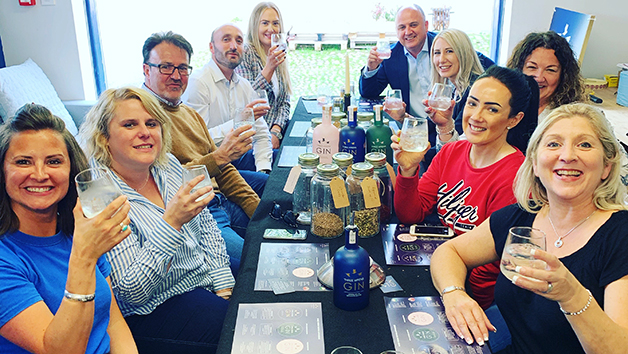 61. Gin Tasting with Distillery Tour at Three Wrens Gin for Two
-
£70.00
-
Buy Now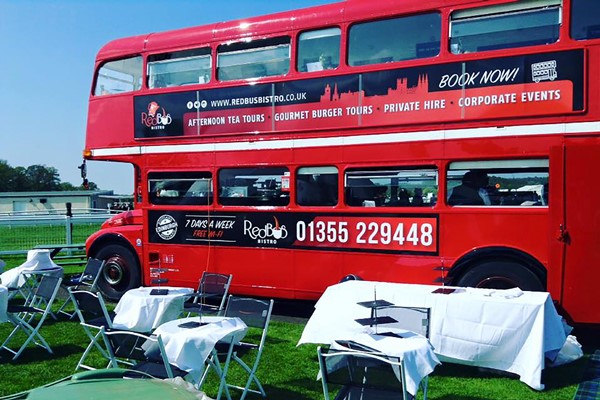 62. Gin Cocktail Afternoon Tea Bus Tour for Two
-
£72.00
-
Buy Now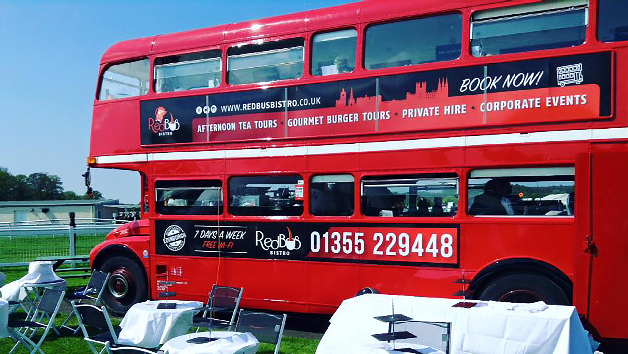 63. Gin Cocktail Afternoon Tea Bus Tour in Glasgow or Edinburgh for Two
-
£72.00
-
Buy Now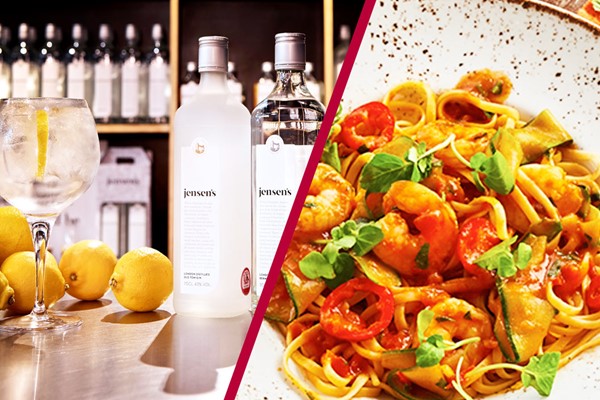 64. Bermondsey Gin Tour and Tasting with 3 Course Meal plus Wine for Two at Zizzi
-
£74.00
-
Buy Now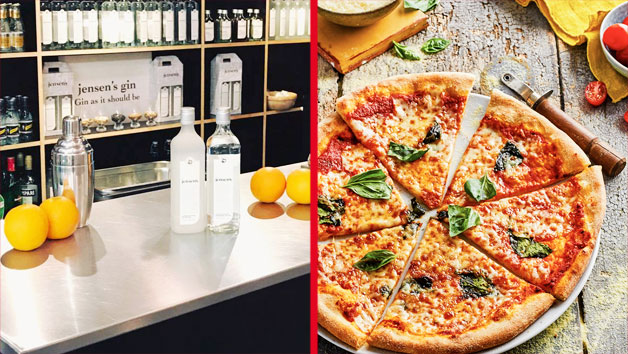 65. Bermondsey Gin Tour and Tasting with 3 Course Meal plus Wine at Zizzi for Two
-
£74.00
-
Buy Now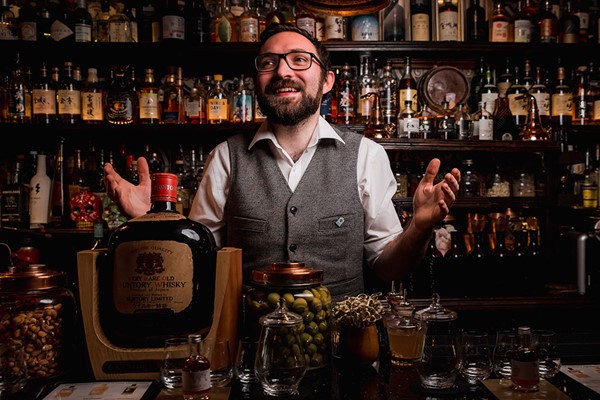 66. Online Gin or Japanese Whisky Masterclass for Two with MAP Maison
-
£75.00
-
Buy Now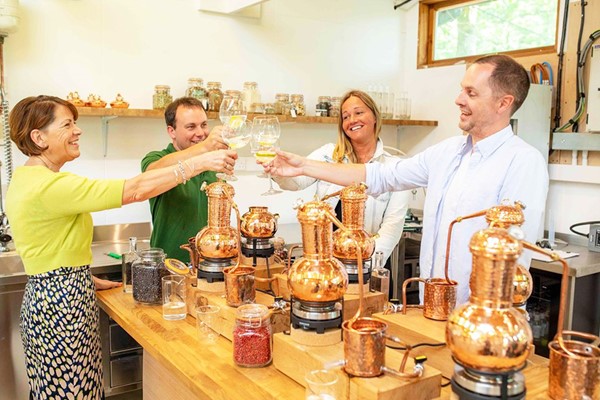 67. Gin Masterclass for Two at the Devon Distillery
-
£75.00
-
Buy Now
68. Gin Lover's Masterclass With Tastings Gift Voucher For Two With Five Tastings From A Wide Range Of Unique Gins
-
£75.00
-
Buy Now
69. MAP Maison Gin or Japanese Whisky Tasting Kit with Online Masterclass for Two
-
£75.00
-
Buy Now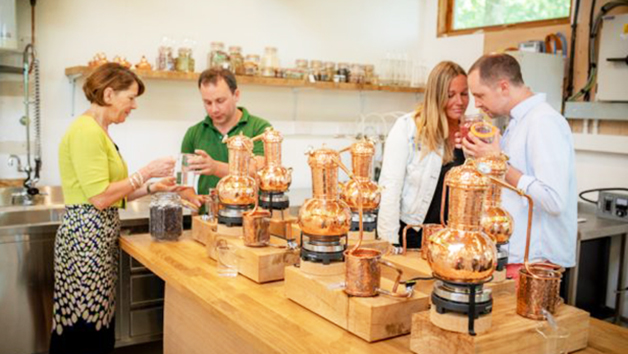 70. Gin Masterclass for Two at the Devon Distillery
-
£75.00
-
Buy Now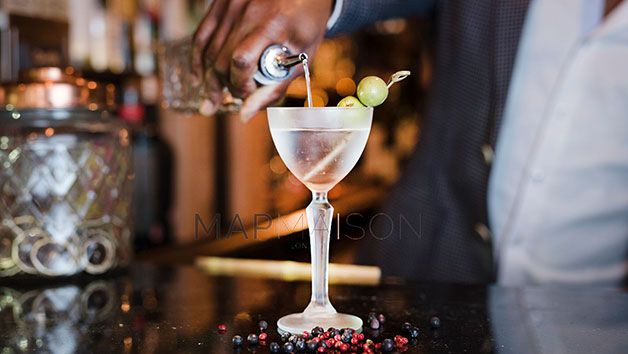 71. Gin Masterclass for Two in London
-
£75.00
-
Buy Now
72. Gin Tasting Experience with Canape Workshop for Two at Ann's Smart School of Cookery
-
£78.00
-
Buy Now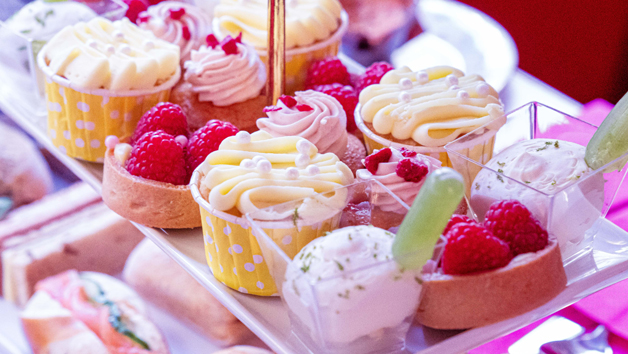 73. Gin Afternoon Tea at B Bakery London for Two
-
£78.00
-
Buy Now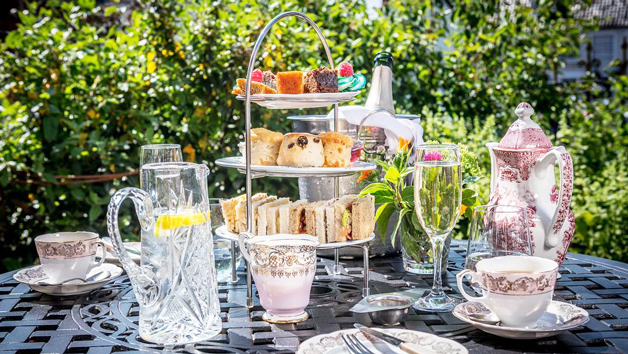 74. Afternoon Tea with Bottomless Gin or Fizz at The Dial House for Two
-
£79.00
-
Buy Now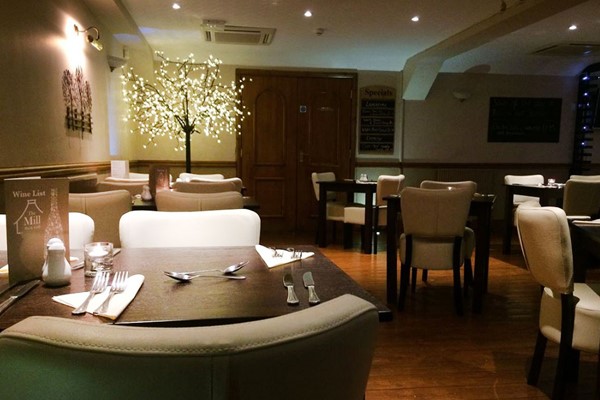 75. Afternoon Tea with Bottomless Fizz or Gin for Two at Mill Bar and Grill
-
£80.00
-
Buy Now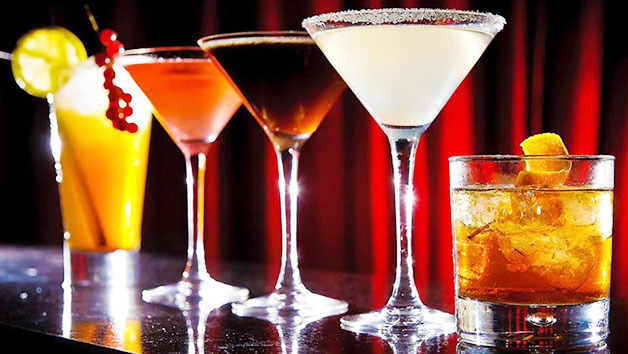 76. Afternoon Tea with Bottomless Fizz or Gin for Two at Mill Bar and Grill in Stowmarket
-
£80.00
-
Buy Now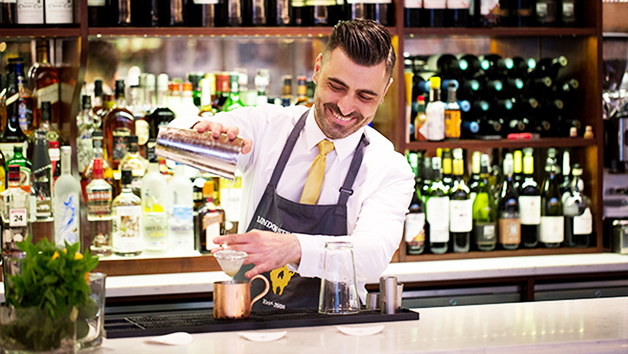 77. Gin Masterclass at London Steakhouse Chelsea for Two
-
£80.00
-
Buy Now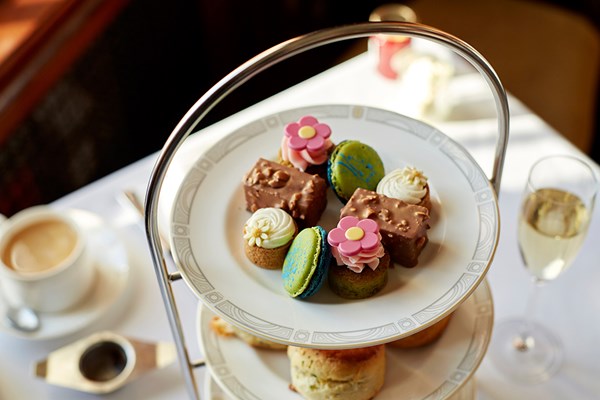 78. Afternoon Tea with Bottomless Gin and Tonic at Gillray's Steakhouse & Bar
-
£82.00
-
Buy Now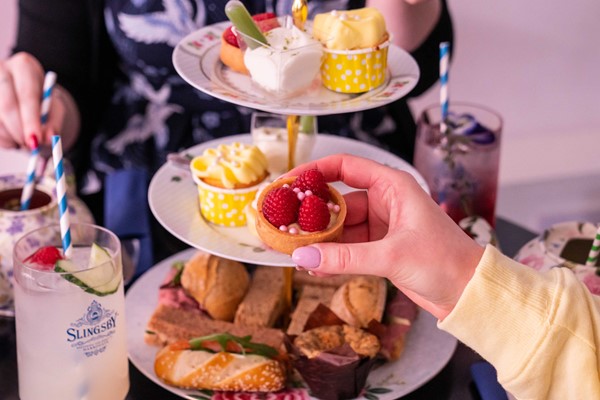 79. Gin Afternoon Tea for Two at Brigitís Bakery
-
£84.00
-
Buy Now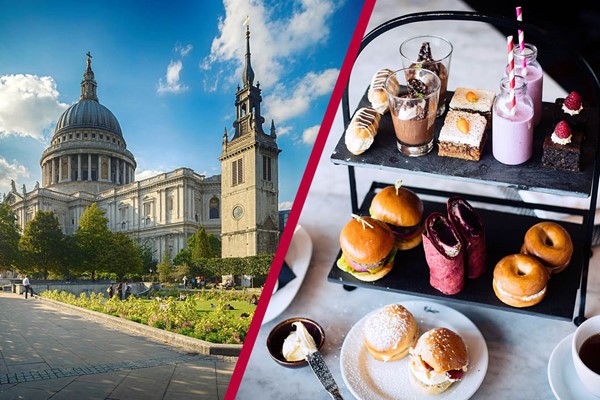 80. St Paul's Cathedral Visit and Gin Afternoon Tea for Two at Malmaison London
-
£85.00
-
Buy Now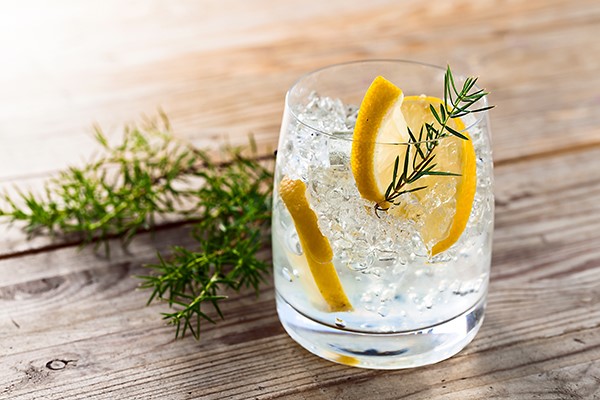 81. Gin Tasting Evening for Two
-
£85.00
-
Buy Now
82. Become a Master Distiller and Make Your Own Gin with Cocktails at The Gin Academy
-
£85.00
-
Buy Now
83. St Paul's Cathedral Entry and Gin Afternoon Tea at Malmaison London for Two
-
£85.00
-
Buy Now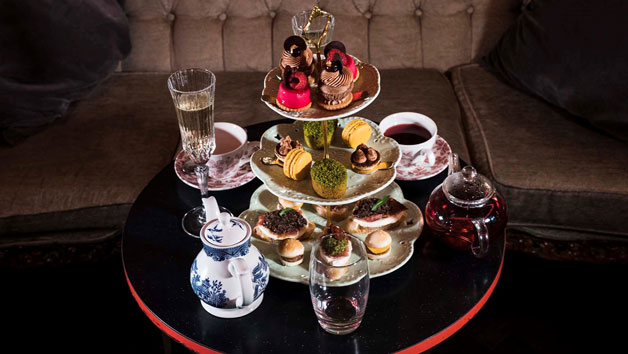 84. Bottomless Gin Afternoon Tea at MAP Maison for Two
-
£85.00
-
Buy Now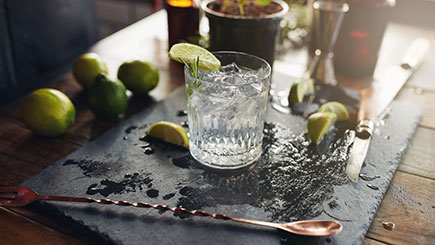 85. Gin Tasting Evening for Two, London
-
£85.00
-
Buy Now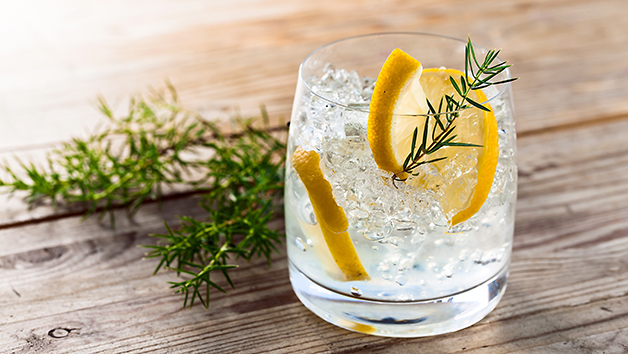 86. Gin Tasting Evening for Two, London
-
£85.00
-
Buy Now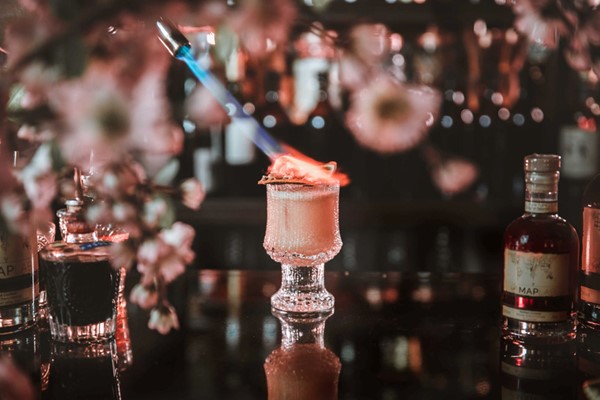 87. Gin Masterclass for Two at MAP Maison
-
£89.00
-
Buy Now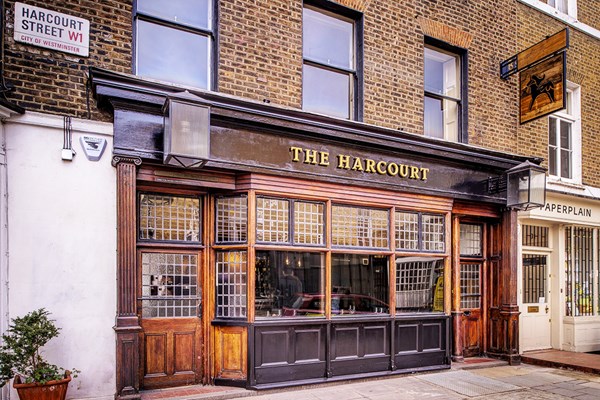 88. Gin Tasting Experience with Food Pairing for Two at The Harcourt
-
£89.00
-
Buy Now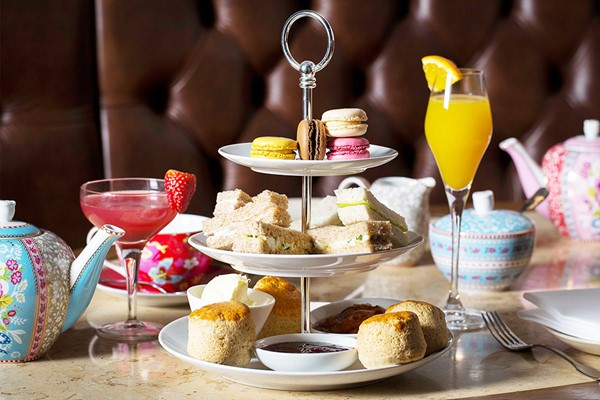 89. Gin and Jam Inspired Afternoon Tea for Two at Hush
-
£90.00
-
Buy Now
90. The Gin Cocktail Masterclass and Self Discovery Tour Gift Voucher for Two at Bombay Sapphire Distillery
-
£90.00
-
Buy Now

91. Gin and Jam Afternoon Tea for Two at Hush
-
£90.00
-
Buy Now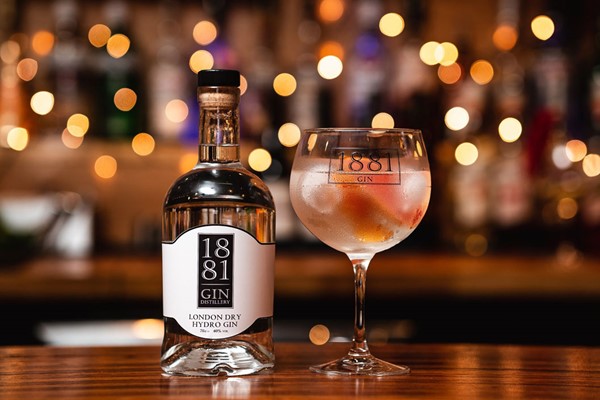 92. Gin Tour and Distilling Class Creating Your Own Bespoke Gin for One at Peebles Hydro
-
£95.00
-
Buy Now
93. B Bakery Vintage Bus Tour with Gin Afternoon Tea for Two
-
£97.50
-
Buy Now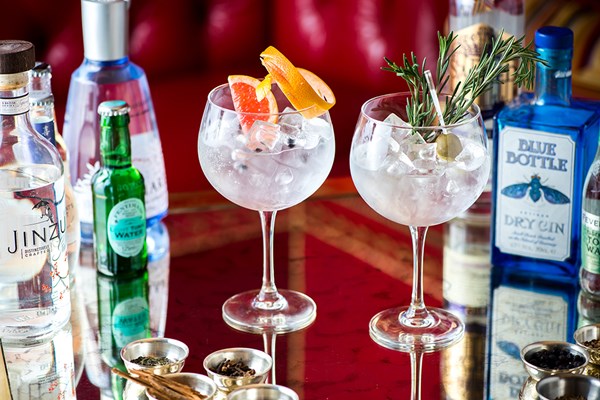 94. Gin Tasting Experience with Sharing Platter for Two at The Rubens at The Palace
-
£99.00
-
Buy Now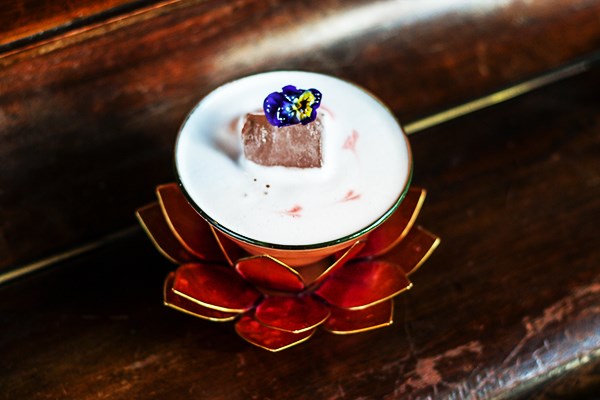 95. Gin Masterclass for Two at The Cocktail Trading Company
-
£99.00
-
Buy Now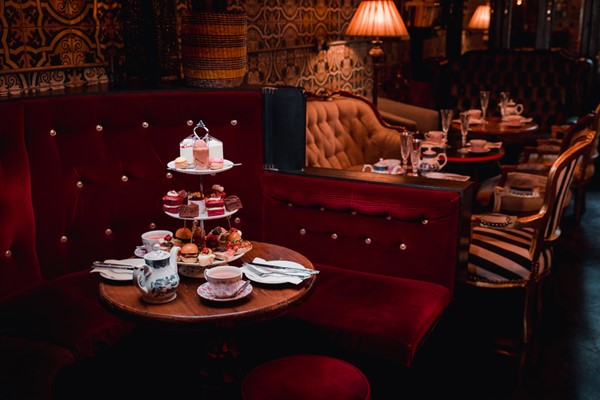 96. Bottomless Gin Afternoon Tea for Two at MAP Maison
-
£99.00
-
Buy Now
97. London's Highest Gin Masterclass Gift Voucher For Two At The View From The Shard & Feel Special From The Moment You Arrive
-
£99.00
-
Buy Now
98. Blend Your Own Gin with Tastings Gift Voucher For Two At The Gin Lounge & Unleash Your Inner Gin Expert
-
£99.00
-
Buy Now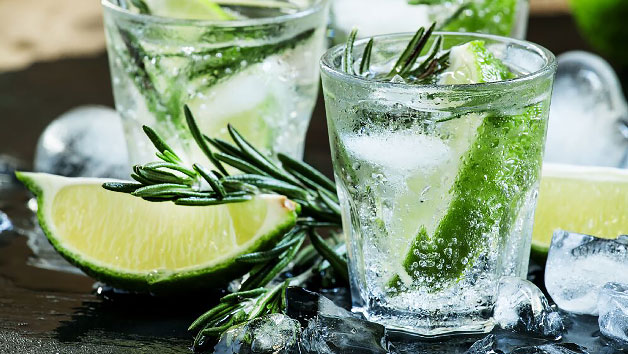 99. Gin Tasting Experience with Canape Workshop at The Smart School of Cookery for Two
-
£99.00
-
Buy Now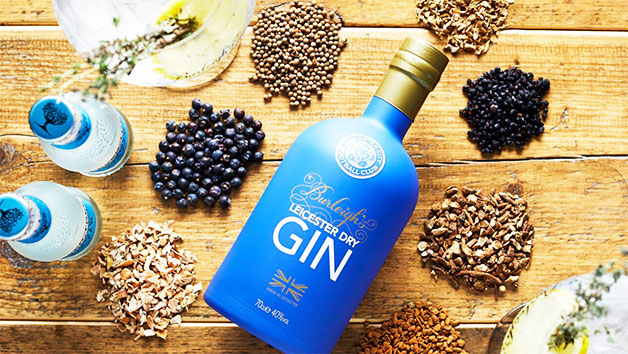 100. Gin Masterclass at 45 Gin School
-
£99.00
-
Buy Now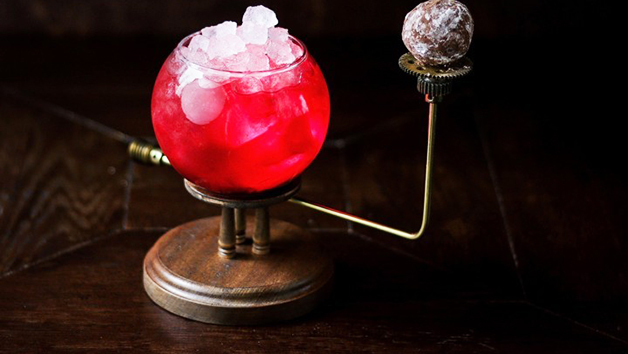 101. Gin Masterclass for Two at The Cocktail Trading Company
-
£99.00
-
Buy Now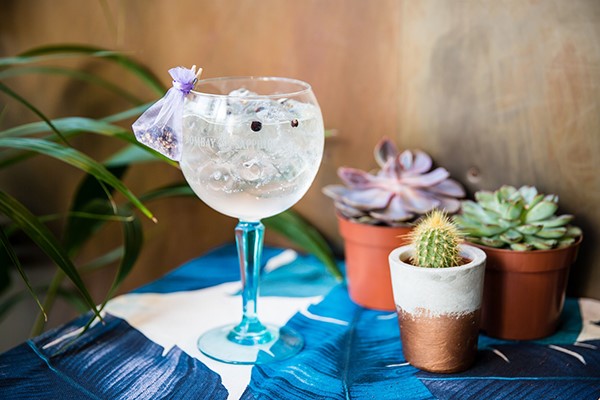 102. Gin Masterclass for Two at Gordon Ramsay's Bread Street Kitchen
-
£100.00
-
Buy Now
103. Discovery Tour with Tastings and Dinner for Two at 1881 Gin School and Distillery
-
£100.00
-
Buy Now
104. Create Your Own Craft Gin with Drinks at Three Wrens Craft Distillery
-
£100.00
-
Buy Now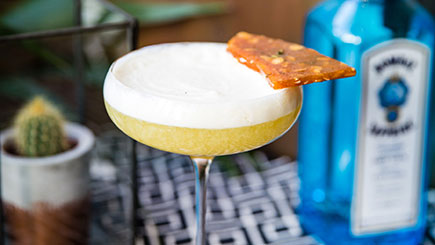 105. Gin Masterclass with Sharing Platter for Two at Gordon Ramsay's Bread Street Kitchen
-
£100.00
-
Buy Now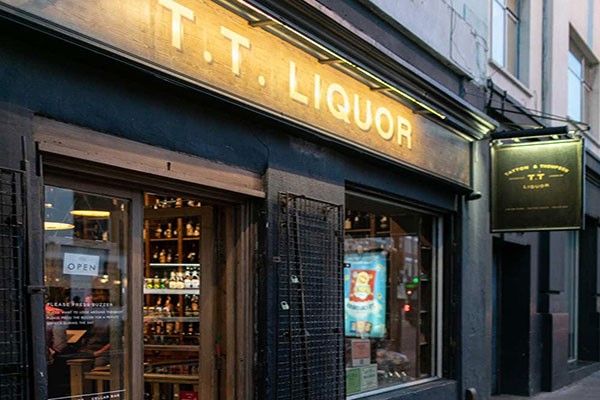 106. Gin Tasting for Two in Shoreditch
-
£110.00
-
Buy Now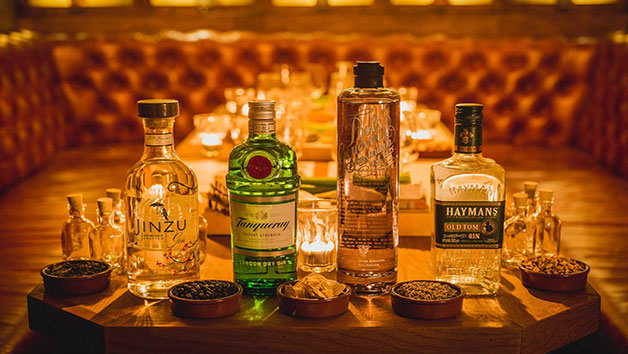 107. Gin Tasting Experience for Two in Shoreditch
-
£110.00
-
Buy Now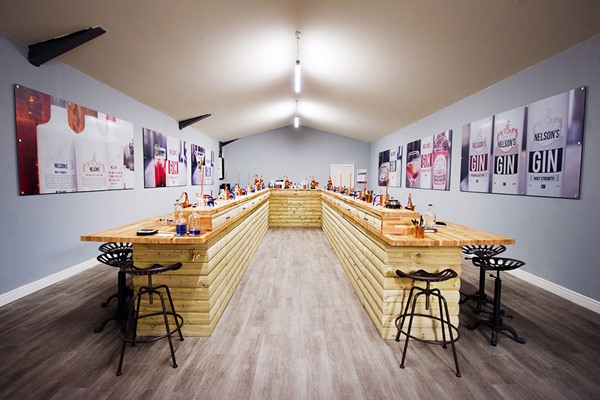 108. Gin and Vodka Experience Day at Nelson's Distillery and School for One
-
£115.00
-
Buy Now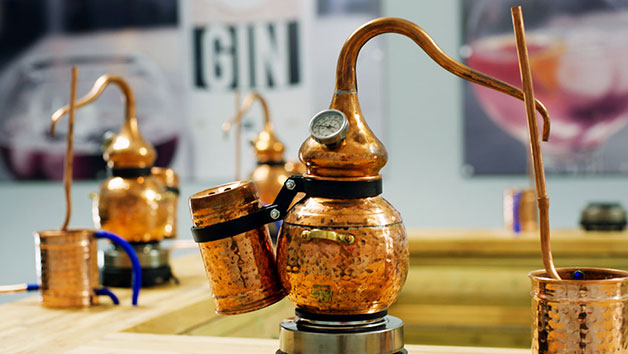 109. Gin and Vodka Experience Day at Nelson's Distillery and School, Staffordshire
-
£115.00
-
Buy Now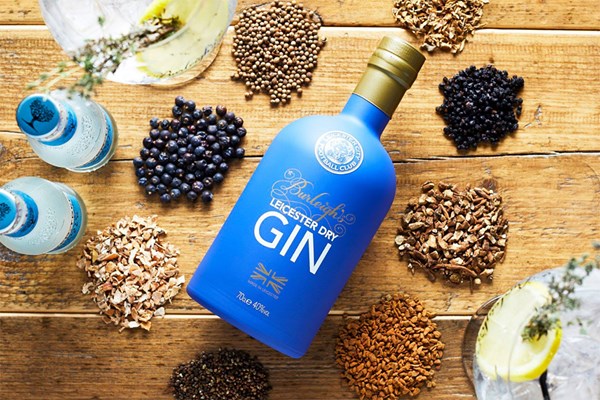 110. Gin Masterclass for Two at 45 Gin School
-
£120.00
-
Buy Now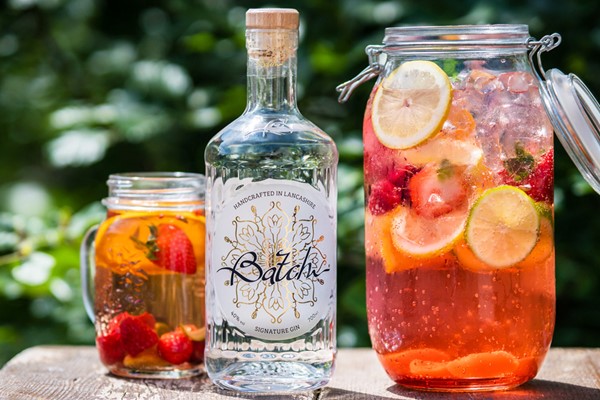 111. Gin Tasting Cruise with Tapas for Two at Artisan Drinks
-
£120.00
-
Buy Now
112. Distiller for a Day with Tastings and Dining at Gin Jamboree
-
£120.00
-
Buy Now
113. Craft and Distill Your Own Gin with Tastings and Cocktails at 58 Gin School
-
£120.00
-
Buy Now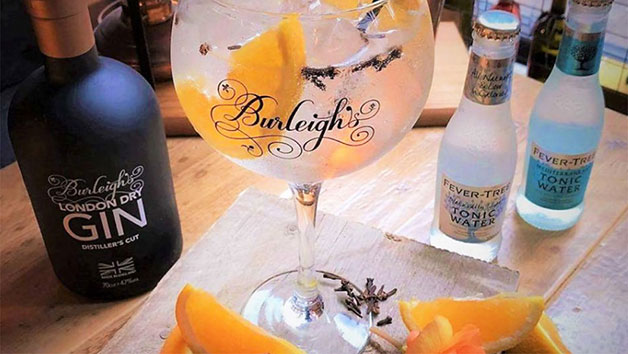 114. Craft Gin Masterclass for Two at 45 Gin School
-
£120.00
-
Buy Now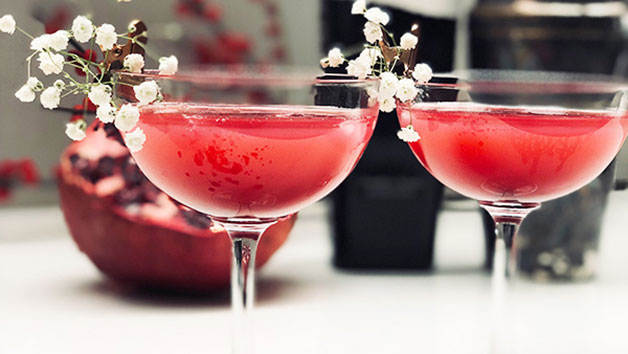 115. Gin Cruise with Tapas for Two at Artisan Drinks
-
£120.00
-
Buy Now
116. Gin Tasting and Sharing Platter for Two at The Rubens
-
£120.00
-
Buy Now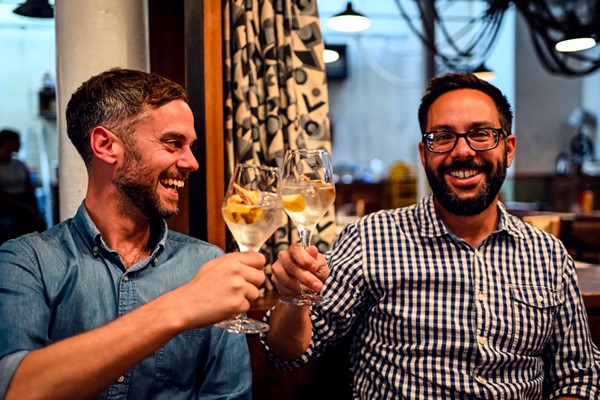 117. Secret Food Tours London or Edinburgh Gin Tour for Two
-
£127.00
-
Buy Now
118. Secret Edinburgh Gin Tour with Tastings for Two
-
£128.00
-
Buy Now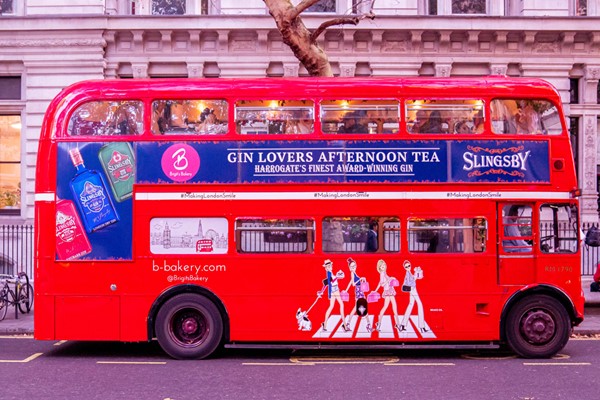 119. Gin Afternoon Tea London Bus Tour for Two with Brigitís Bakery
-
£130.00
-
Buy Now
120. Gin Adventure Gift Voucher For Two At Mrs Fogg's Maritime Club & Distillery Before Taking Home A Personalised 200ml Bottle of Gin
-
£130.00
-
Buy Now

121. B Bakery Afternoon Tea London Bus Tour with Gin for Two
-
£130.00
-
Buy Now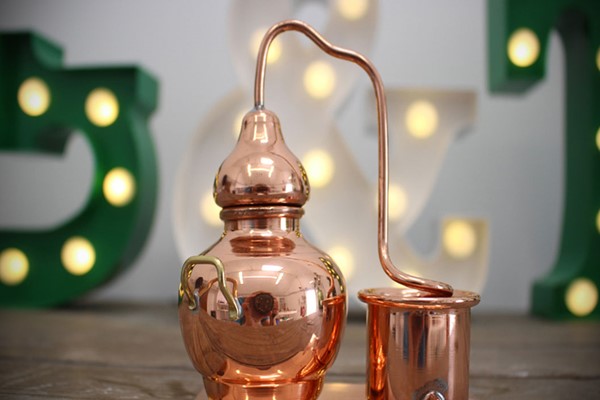 122. Gin School with Tastings for Two at Pixel Spirits Distillery
-
£133.50
-
Buy Now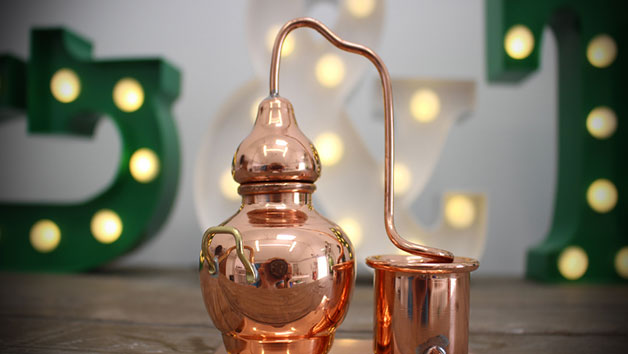 123. Gin School with Tasting for Two at Pixel Spirits Distillery, Scotland
-
£133.50
-
Buy Now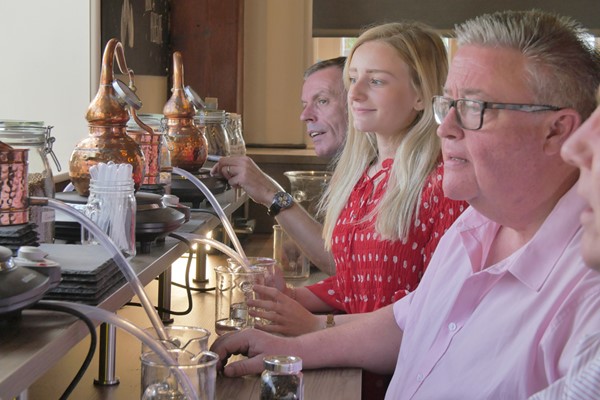 124. Gin School Experience for Two at Gin Jamboree
-
£135.00
-
Buy Now
125. Distiller for a Day with Tastings and Dining for Two at Gin Jamboree
-
£135.00
-
Buy Now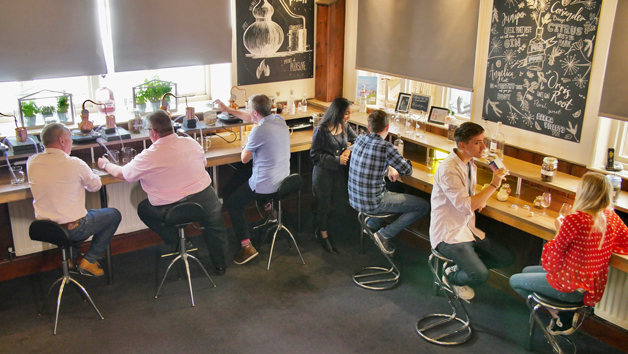 126. Gin School for Two at Gin Jamboree
-
£135.00
-
Buy Now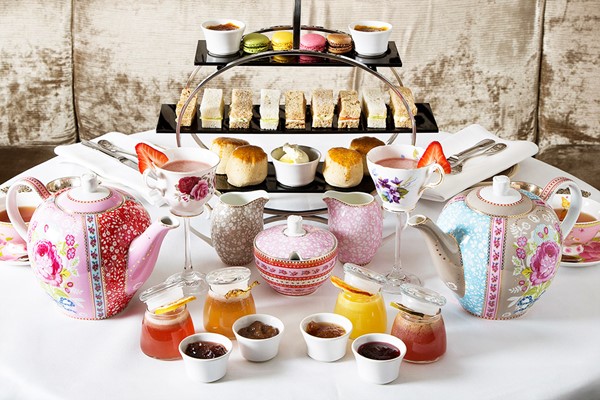 127. Gin and Jam Afternoon Tea for Two with a Cocktail Masterclass at Hush
-
£140.00
-
Buy Now
128. Distill Your Own Gin with G&Ts and Tour for Two at Piston Gin School
-
£140.00
-
Buy Now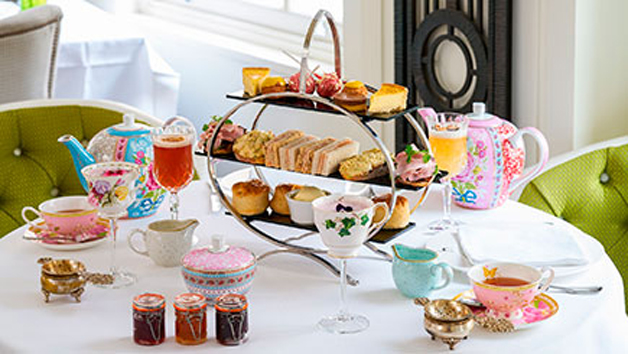 129. Gin and Jam Afternoon Tea with Cocktail Masterclass for Two at Hush
-
£140.00
-
Buy Now
130. Create Your Own Craft Gin with Drinks for Two at Three Wrens Craft Distillery
-
£145.00
-
Buy Now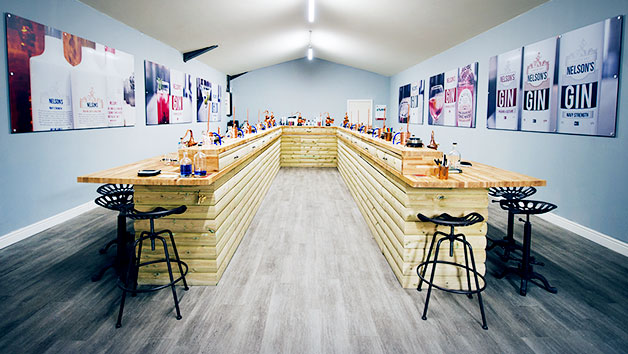 131. Gin and Vodka Experience Day for Two at Nelson's Distillery and School
-
£145.00
-
Buy Now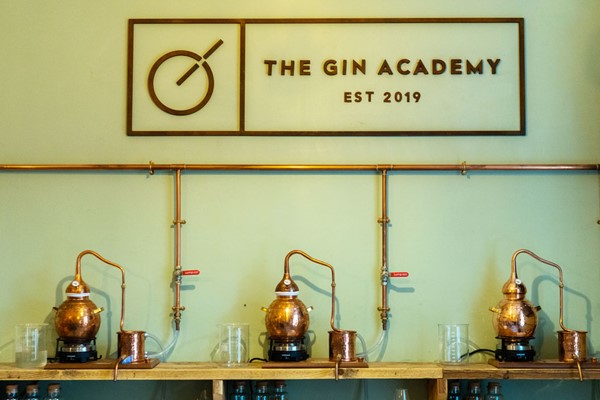 132. Gin Tasting and Making Experience for Two at The Gin Academy Norwich
-
£149.00
-
Buy Now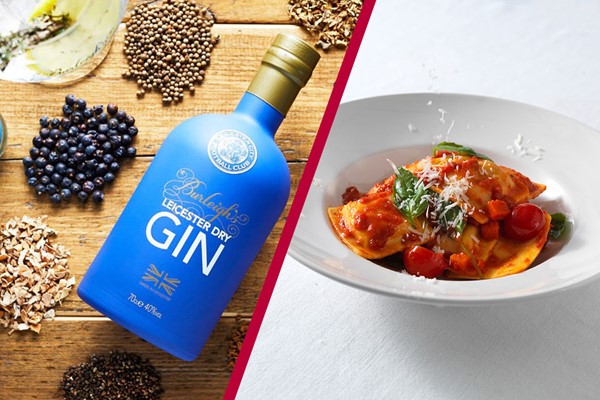 133. Gin Masterclass at 45 Gin School and Three Course Meal with a Glass of Wine at Prezzo for Two
-
£149.00
-
Buy Now
134. Become a Master Distiller and Make Your Own Gin with Cocktails for Two at The Gin Academy
-
£149.00
-
Buy Now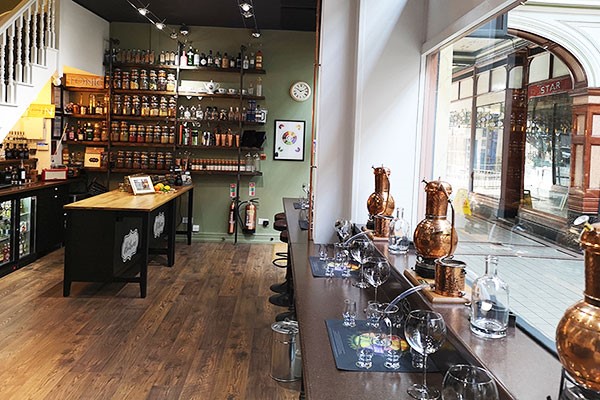 135. Gin Masterclass with Tastings for Two at Hotham's Gin School and Distillery
-
£150.00
-
Buy Now
136. Distil Your Own Gin with Tastings and Cocktails for Two at Hotham's Gin School and Distillery, Leeds
-
£150.00
-
Buy Now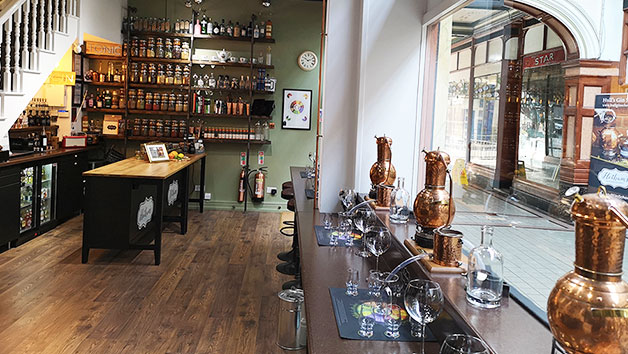 137. Gin Masterclass with Tastings for Two at Hotham's Gin School and Distillery
-
£150.00
-
Buy Now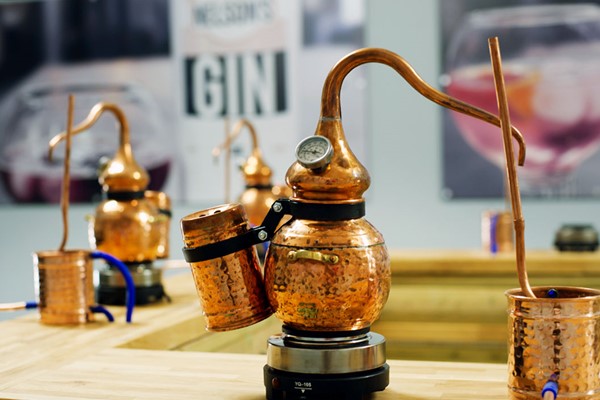 138. Gin and Vodka Experience Day at Nelson's Distillery and School for Two
-
£155.00
-
Buy Now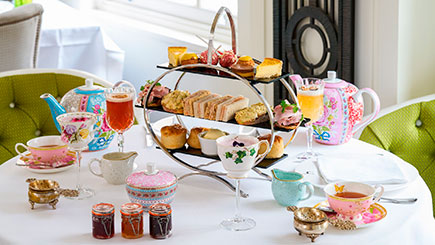 139. Gin and Jam Afternoon Tea and Cocktail Masterclass for Two
-
£160.00
-
Buy Now
140. One Night Stratford-upon-Avon Break and Shakespeare Gin Distillery Tour with Tastings Gift Voucher for Two
-
£179.00
-
Buy Now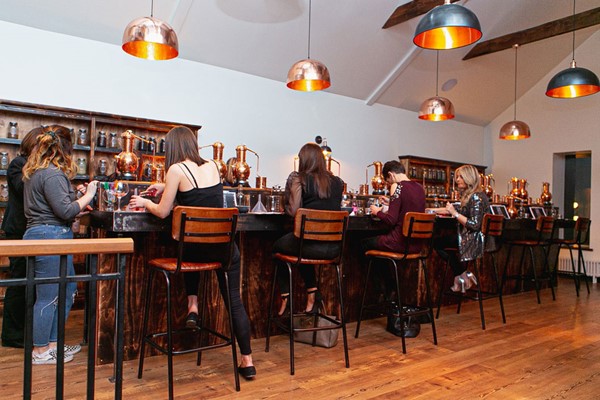 141. Gin Tour and Distilling Class Creating Your Own Bespoke Gin for Two at Peebles Hydro
-
£190.00
-
Buy Now
142. Distil Your Own Personalised Gin with Tastings for Two at the City of London Distillery
-
£195.00
-
Buy Now
143. Craft and Distill Your Own Gin with Tastings and Cocktails for Two at 58 Gin School
-
£199.00
-
Buy Now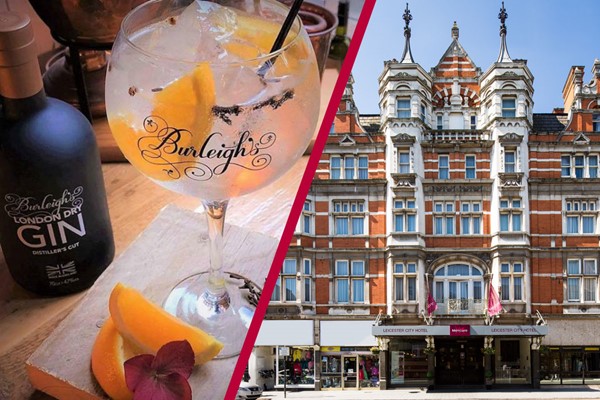 144. Overnight Stay at Mercure Leicester The Grand Hotel with a Gin Masterclass at 45 Gin School
-
£209.00
-
Buy Now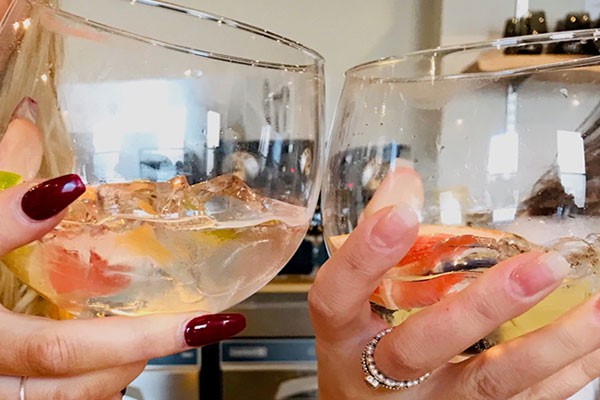 145. Ultimate Gin Masterclass with Michelin Star Lunch for Two at Gin Britannia
-
£245.00
-
Buy Now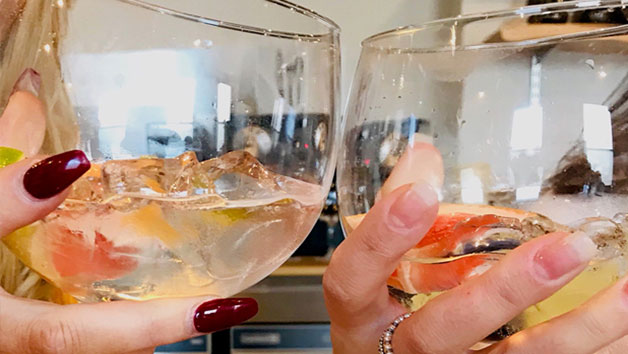 146. Full-Day Gin Masterclass and Michelin Star Lunch with Gin Britannia for Two
-
£245.00
-
Buy Now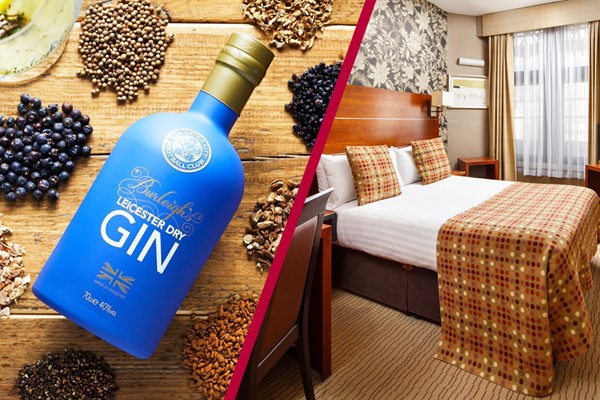 147. Two Night Stay at Mercure Leicester The Grand Hotel with a Gin Masterclass at 45 Gin School
-
£289.00
-
Buy Now
148. Gin Distiller for a Day with Tour, Tastings, Dinner and Overnight Stay for Two at 1881 Gin Distillery, Peebles Hydro Hotel
-
£300.00
-
Buy Now